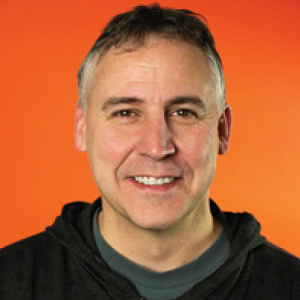 David Reid
Senior Vice President, Publishing
As Motiga's senior vice president for publishing, David brings more than a decade of online game publishing and marketing experience to bear on the ever-changing game landscape. Before joining Motiga, David served as chief marketing officer at CCP Games, where he led EVE Online to surpass 500,000 global subscribers in its tenth year.
Prior to his time at CCP, David was senior vice president for publishing at Trion Worlds and led the record-breaking launch of the RIFT MMORPG. David has also held senior positions at NCsoft, GameTap/Turner Broadcasting, and Microsoft, where he was the director of platform marketing for the Xbox 360.
During his career, David helped bring such titles as EVE: Valkyrie, EVE Online, DUST 514, Defiance, RIFT, Aion, City of Heroes, Guild Wars, Lineage, Lineage II, Sam & Max, Myst Online, Crimson Skies, Counter-Strike for Xbox, and Rise of Nations to gamers worldwide.
When he's not playing Gigantic, David is a comic-book enthusiast and a dedicated RPG player—whether he's got dice or a controller in his hands.