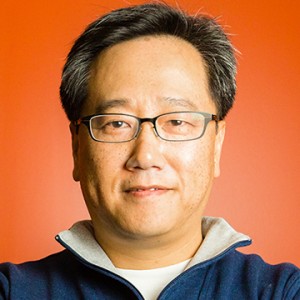 Chris is the CEO and cofounder of Motiga, an online PC game studio that wants to create fun. Chris cofounded the studio with Rick Lambright in 2010, when he decided it was the right time to start a game studio focused on creating online games for a global audience. Chris believes that the best games are made by small teams of smart people who are passionate about the core idea. He ensures that his team's focus is always to make a great game, and as a result Motiga has become a desired destination for veteran talent in the industry.
Prior to Motiga, Chris was the chief strategy officer at Trion Worlds, a role in which he leveraged his deep expertise in global markets with multiple product lines.
Prior to Trion, Chris went across the Pacific to South Korea, where he served as NCsoft's senior vice president for Global Publishing. In 2008 he became the CEO of the company's North American operation. He consolidated the company's western business unit under a newly created organization called NCsoft West where he was responsible for the company's operations in the U.S. and Europe.
Chris's first foray into the games industry came in 2003 at ArenaNet, where he helped to bring the award-winning massively multiplayer online roleplaying game Guild Wars to market. He then moved over to ArenaNet's publisher, NCsoft, to head up publishing for their North American business. As the publishing VP, Chris oversaw the publishing needs for the rest of the Guild Wars franchise, which now boasts more than 10 million units sold worldwide, as well as all other MMO titles published by NCsoft.
He is a self-described introvert, but you wouldn't know it when he speaks about the industry, Motiga, and games. Chris has not only been a gamer for most of his life, but he holds a keen interest in the industry and how it works. He feels privileged to work on games for a living and constantly thinks about how he can help the industry move forward.
While being the CEO of a startup is time consuming, Chung does occasionally find some free time to read, ski, golf, and do "competitive research" (play more video games).