Developer:
Reto-Moto
Copenhagen, Denmark
Platforms:
PC
iOS / Android (Companion App)
Genre:
First Person Shooter / Strategy
Languages
English, French, German, Spanish
Czech, Polish, Russian
Price:
Free To Play
Website:
heroesandgenerals.com
Release date:
Currently in Beta
Release Date TBA
About Heroes & Generals
Heroes & Generals is a free-to-play Massively Online FPS with a strategic multiplayer campaign, set in the midst of World War II Europe, where the United States, Germany and the Soviet Union all fight each other for control. Player can choose to play as 'Heroes', fighting in varied roles as soldiers or commanding planes, tanks and other vehicles, or take control of the war as 'Generals' determining strategic direction and managing battlefield assets, army units and reinforcements. The game merges first-person shooter action with a rich strategic layer where player decisions can turn the tide in an ongoing war among thousands of online players. Currently in open beta, Heroes & Generals has over four million players and is available for PC on Steam where the game is consistently featured in the top 10 of free-to-play games on this platform.
About Reto-Moto
Danish studio Reto-Moto was founded in 1997 and quickly transformed into IO Interactive, which went on to release Hitman and Freedom Fighters. After the sale of IO Interactive to Eidos in 2004 the original Reto-Moto was reformed and based in central Copenhagen. The studio's inaugural game, Heroes & Generals, has been released for the PC on Steam and is currently in open beta.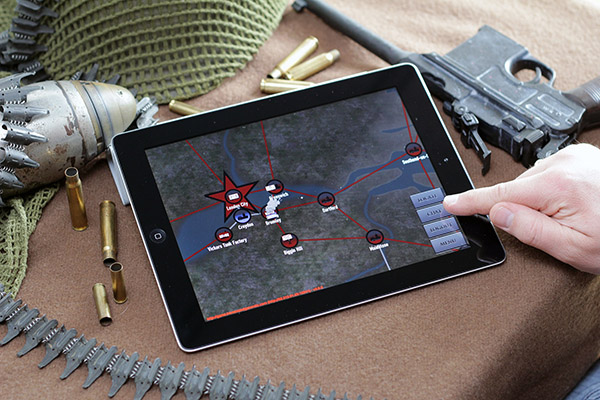 Heroes & Generals: Mobile Command gives you a realtime overview of the war and lets you control your assault team from your smartphone or tablet. You can see Battlefields, Supply Lines and Assault Teams in realtime, and with the built in chat-client you can stay in touch with your brothers in arms 24/7 from virtually anywhere.
The free companion app Heroes & Generals: Mobile Command is now available for iOS and Android devices.