About Godhood
Create your own religion in the strategy god game Godhood. Select virtues and vices. Inspire construction of great temples, ready for rituals to be held in your honor. Guide and develop your faithful disciples in turn-based conflict to convert worshippers away from rival gods. Become the most powerful god of all!
Prospective gods in the mythical world of Godhood will soon learn that followers come with inconvenient free will and that control over their worshipers isn't total. In a lush world, viewed in isometric perspective, where the number of followers equals power and rival gods will attempt to convert your flock, holding on to your worshippers is vital. To do this, players will send their most trusted disciples, strengthened by rituals, to battle their opponents in turn-based combat known as Sacraments.
Godhood is the new god game from Abbey Games, the acclaimed studio behind Reus and Renowned Explorers, set to release into Steam Early Access and GOG on July 10th, 2019. The launch comes after a highly successful Kickstarter campaign concluded in March 2019, with the backer funds used to bring even more gameplay depth and additional religion customization, including the option to play as an ancient eldritch horror.
More details about the game can be found on the official website and the community HUB or by checking out the Discord and Twitter.
"Create Your Own Religion" - GIF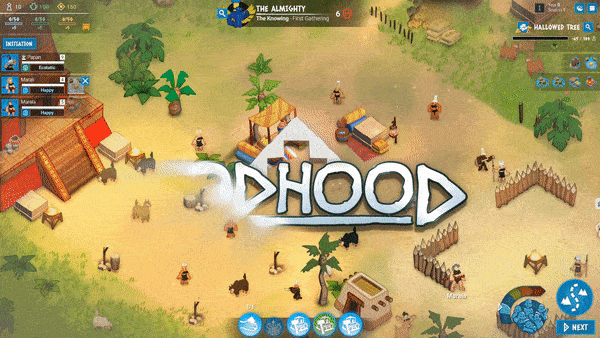 "Will of the People" Update - GIF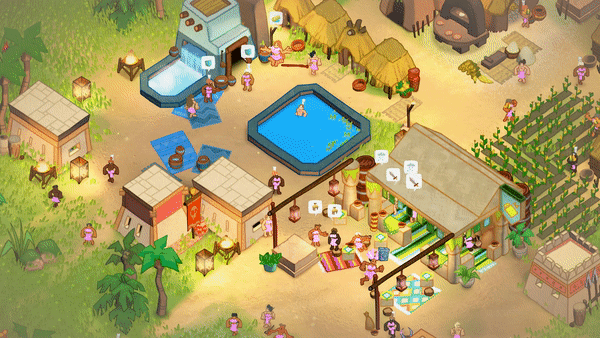 Abbey Games
Abbey Games is an independent games studio founded in 2012 and situated in Utrecht, the Netherlands. They devote themselves to making management games for hardcore strategists, whimsical storytellers, and newcomers to the genre alike. Their first title, god game Reus, was released in May 2013 and quickly became a success, having sold over 1,000,000 copies. The next game was the turn-based strategy adventure Renowned Explorers which was released 2015, followed by frequent expansion packs for this popular title. Abbey Games' latest project is Godhood, a vibrant god game tasking players to create and grow their own religion, which is set for an Early Access launch on July 10th, 2019.