Developer:
Mi'pu'mi Games
Vienna, Austria
Platforms:
PC / Mac / Linux / iOS / Android
Genre:
Narrative adventure
Languages
English, French, German
Italian, Spanish, Russian
Website:
lionssonggame.com
Release dates Steam:
7 July 2016 (Episode 1)
21 November 2016 (Episode 2)
16 March 2017 (Episode 3)
13 July 2017 (Episode 4)
Release dates iOS, Android, Mac
13 July 2017 (Episode 1-4 Bundle)
About The Lion's Song
The Lion's Song is a series of self-contained point & click stories connected into an overarching narrative, where player choices will affect the way in which the story unfolds. Set against the backdrop of early 20th century Austria, every episode follows a different character, each blessed with an exceptional creative mind. The game pulls players into a story of personal struggle for creativity, human connections and inspiration. Originally created as a Ludum Dare project in 2014, The Lion's Song features a striking art direction and a unique setting. Two episodes are currently released for Steam,  with the game also coming to mobile platforms in July 2017.
About Mi'pu'mi Games
Mi'pu'mi Games is a Vienna-based independent game development company run by veteran developers with 10+ years industry experience at Rockstar and Ubisoft. The small specialist team collaborates with established AAA productions including the Hitman franchise and Anno. Now Mi'pu'mi is working on its first independent title: The Lion's Song, an episodic adventure game set in early 20th Austria. To find out more about Mi'pu'mi go to www.mipumi.com.
Making of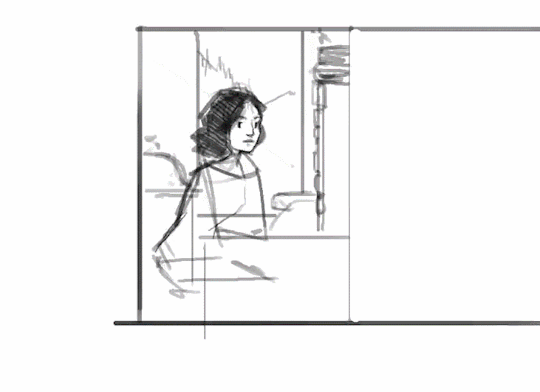 A gif showing the development of the background